Français
Jus Vini
The Journal of Wine & Spirits Law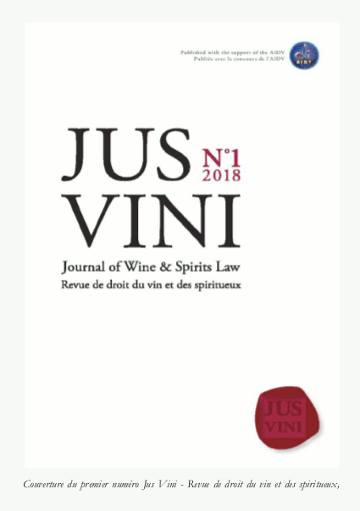 Manuscripts
Manuscripts can be submitted throughout the year (but no later than January 1st for a publication in May and June 1st for a publication in December), in electronic format only, and in line with the guidelines for authors set out on the Journal's website. Submissions should not be longer than 80,000 characters (including spaces) for articles, 40,000 characters for essays and reports, 20,000 characters for notes on case-law, briefs and book reviews.
For submission of manuscripts, or other editorial information, see : jus.vini@wine-law.org.
Subscription
Online subscription DirectAbo
The Team
Editor-in-Chief
Domenico Cavallo
Publication assistance
Stéphanie Ouhibi
Scientific Board
F. Albisinni (IT), C. Le Goffic (F), Y. Juban (OIV), S. Lefevre (ECJ), B. O'Connor (IT/B), R. Mendelson (USA), S. Martin (EUIPO), S. Stern (AUS), V. Waye (AUS), L. Zahn (USA).